Bootstrap is bolstered with advanced inbuilt features which diminish overall time of the web and mobile apps development.
Bootstrap is one of the finest and most used HTML/CSS/JS front-end frameworks. It comes prepackaged with many components and resources geared towards really amping up your application development. Although it's a framework that is very simple to begin with, don't be misled by its simplicity at first sight. It would be nice to read the framework, getting a grasp on the crucial parts of its infrastructure and all the components. We have been working with this framework for the last 3 years using it with at least of the projects.
Bootstrap is basically an open source toolkit that has been released by Twitter, vastly used these days for generating interactive web or social media applications. Not only web application development, but Bootstrap features allow web development and many other seamless interactive services. Bootstrap are generally based on neat and clean HTML as well as CSS.
Despite this, it is the most renowned HTML, CSS, and JavaScipt framework for developing responsive, mobile first projects. Bootstrap has made front-end development much simpler and quicker. It can easily be customized for devices of all sizes and projects of all magnitudes. This is why high quality as well as simple applications can be made using this platform. For business development, web applications are growing at a rapid pace.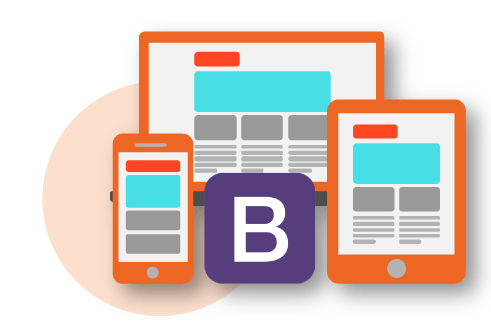 Our

Bootstrap Development

Services
Get end-to-end Bootstrap Development Services from simple consumer apps to complex enterprise solutions

Bootstrap Mobile
First Development

Responsive Website
Development

Enterprise Bootstrap
Applications


Bootstrap Game
Development

Bootstrap Social
Media Applications

Bootstrap Apps
Testing/ Portability

Advantages of choosing

bootstrap development
Bootstrap is a robust mobile first front-end framework for intuitive, graceful and user friendly web development.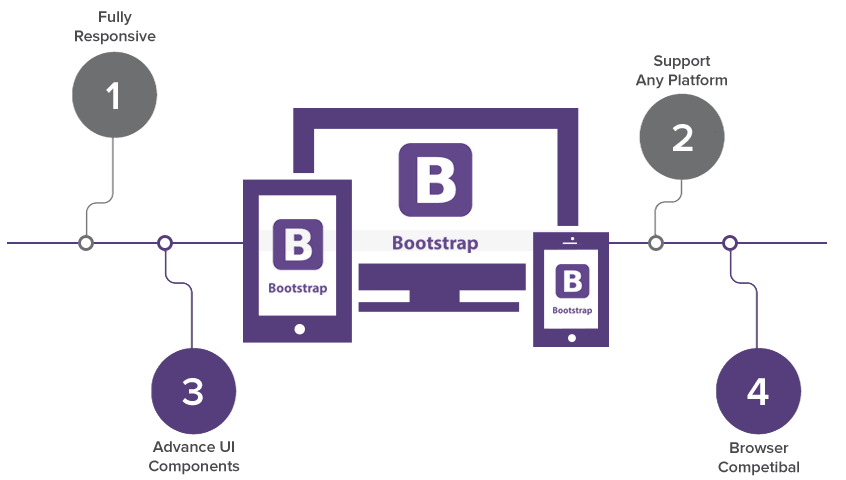 WE WILL HELP YOU TO ACHIEVE YOUR GOALS AND TO GROW YOUR BUSINESS.
Why Most

Bootstrap Website

Fail or Succeed?
Why Most Bootstrap Website Fail?

How we make them succeed with bootstrap website!!
Our

Bootstrap Development

Processes
We offer Agile-based work environment
to review development process and take
suggestions from the clients.

Understanding what you want out of your site and how do you plant to implement it.

We develop content management systems for clients who need more than just the basics

Once the site is ready, it should be checked and tested to ensure an error free working

After successful testing the product is delivered / deployed to the customer for their use

It is an important step which makes sure that your site works with efficiency all the time
Other

Recommended Services