Building solutions that bolster healthcare organizations and enhance the efficacy in the sector
Health & Medical Solutions
The future of healthcare industry promises reliable, efficient, effective and affordable services. Advancement in technology has rocketed the efficacy of the health sector.
An organization can reduce costs and efforts and distend its customer span by reducing the loopholes prevailing in the business model.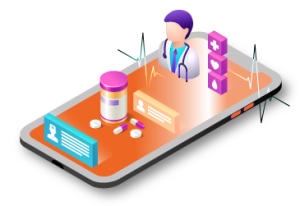 TWS offers technology solutions for healthcare and medical industries to address their complex
technology challenges and leverage unique opportunities for innovation.
WE WILL HELP YOU TO ACHIEVE YOUR GOALS AND TO GROW YOUR BUSINESS.
Some services we

offer for Health & Medical Solutions
We amalgamate vital domain focus, skilled professionals, proven technology solutions and
expertise to help healthcare and medical industries to meet this challenge.



EHR & EMR
Applications/ Portals

Legacy
Migration Solutions

HL- 7
Integration Solutions



Benefits of Healthcare

and Medical IT Solutions
Our IT solutions for healthcare and medical industries is focused on enhancing patient experience by implementing
innovative technologies in various workflows such as clinics, hospitals, radiology department & imaging centres.