Sports and Fitness

solutions we offer

Flawless and precise core solutions for sports and fitness industry are at your beckoning from production to distribution.

Sports and fitness has become a cult since 2014. This was followed by burgeoning of sports and fitness app development. The number of these apps downloaded by people across the globe is in millions to manage daily meal plan, walk, cardio, and heartbeat tracking etc.

We are on a mission to make the human population smarter and healthier with our technology intervention.

In US alone, about 50% smartphone users make use of sports and fitness apps for diet programs, exercise tracking, cardio, heart beat tracking and so on. Our team is adept at furnishing customized apps and websites for you.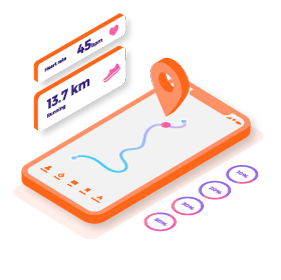 Our innovation driven, robust and highly scalable IT solutions
is designed for your unique sports and fitness needs.
WE WILL HELP YOU TO ACHIEVE YOUR GOALS AND TO GROW YOUR BUSINESS.



Mobile and web
applications/ portals

Legacy
Migration/ Porting

Enterprise Application
Integration(EAI)

Product Customization
and Localization


Benefits Of

Sports & Fitness
Unlock the world of interactions with our core solutions for Sports & Fitness industry catering from production to distribution.