Providing end-to-end IT Solutions from simple to complex enterprise grade Transportation & Logistics Industry.
Logistics function as the propelling thrust of an economy. In 2010, the American transportation industry alone moved 13 billion tons of goods worth $12 trillion, via railways, roadways and waterways.
The manufacturer community spanning across globe looks up at 3PL companies to support their cross-docking, warehousing, freight and packaging needs.
Across national and international marketplaces a stiff competition exists in the logistics and transportation industry.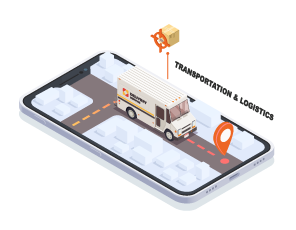 Our innovation-driven, robust and highly scalable IT solutions helps to streamline transportation
& logistics operations and improve business performance.
WE WILL HELP YOU TO ACHIEVE YOUR GOALS AND TO GROW YOUR BUSINESS.
We make online visibility possible for the real estate industry through concise and precise products.



Web
Applications/ Portals

Legacy Modernization
& Migration Services

ERP, WMS &
SCM Integration

Vehicle Tracking
& Route Generation


Some services we offer for

Transportation & Logistics Solutions
We offer reliable IT solutions well suited to transportation and logistics service providers,
including smart yard management, dynamic route planning and analytics.