Providing end-to-end, PHP web application development services ranging from simple to multi-tier enterprise grade web apps
PHP is an open source server side scripting language targeted on web development as well as web programming. Social networks like Facebook, Yahoo, and Flickr are built-in PHP! It is a popular scripting language embedded in to HTML. It supports a variety of web development including graphics applications. We render the 100% user oriented and interactive web applications.
If you are looking for a prompt website, PHP development is best for your customized website. You can hire our dedicated PHP developers on a full time and part time basis for design your business website at economical price.
Set up your web project with one of a kind programming language in virtual world. With extraordinary experience, our professional developers have made us a reputed PHP development service provider.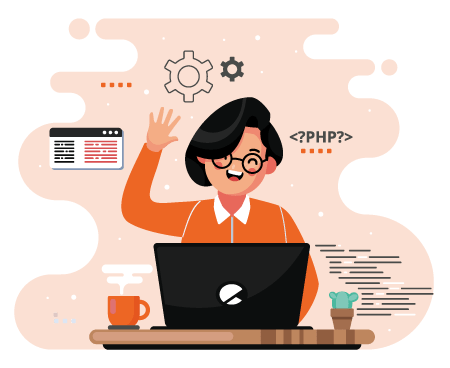 our

PHP DEVELOPMENT
SERVICES
PHP framework for custom-made and build websites with huge backend experience.

Custom Web
App Development




Legacy Application
Enhancements

Modernisation and
Optimisation Services


ADVANTAGES OF CHOOSING

PHP DEVELOPMENT
PHP framework for custom-made and build websites with huge backend experience.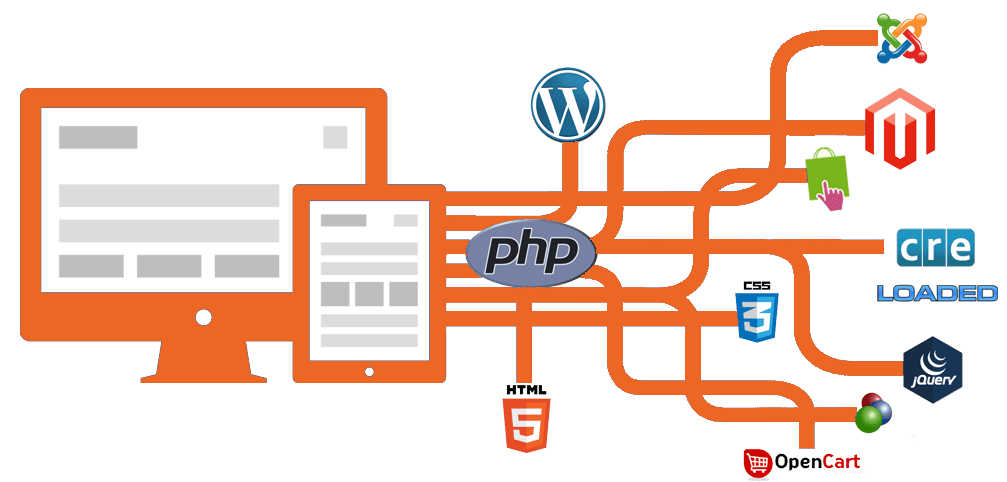 WE WILL HELP YOU TO ACHIEVE YOUR GOALS AND TO GROW YOUR BUSINESS.
Why most PHP website

fail or succeed?
Why Most PHP Website do not work out?
How We Make Them Succeed with PHP website!!
We offer Agile-based work environment to review website development process
and any change up any changes you may want.

Understanding what you want out of your site and how do you plant to implement it.

We develop content management systems for clients who need more than just the basics

Once the site is ready, it should be checked and tested to ensure an error free working

After successful testing the product is delivered / deployed to the customer for their use

It is an important step which makes sure that your site works with efficiency all the time
Other

Recommended Services